Natural Food Ingredients: Freeze-Dried Fruit
A food ingredient is any substance that is added to a food to achieve the desired effect. The term "food ingredient" includes food additives, which are substances added to foods for specific technical and/or functional purposes during processing, storage, or packaging.
As food technology developed rapidly in the past 20 years. Freeze-dried fruit becomes one of the food ingredients in the food chain. Freeze-dried foods have numerous applications that are only limited by your imagination.
The Freeze-dried fruits are excellent in beverages for grown-ups—with or without alcohol. Everything from Mango Margaritas to Strawberry Daiquiris can be made with rehydrated freeze-dried fruits. Or, try a tropical Mai Tai or a Strawberry Margarita, both are easy to stir up year-round when you have freeze-dried fruit in your cupboard.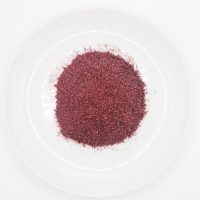 Freeze-Dried Blueberry Powder Mixed with Yogurt Powder
Freeze-dried vegetables are used in various applications like Pasta dishes, Vegetable dips dressings, Instant soups, Appetizers, Salad dressings, and many more.
Vegetable purees made from freeze-dried vegetables have an excellent flavor and these are added to many dishes while their quality remains unperturbed. Freeze-dried vegetable powders can also be used in many dishes.
Freeze-dried fruit can be used in deserts.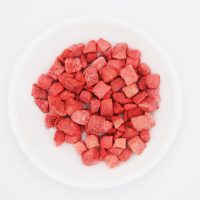 Freeze-Dried Diced Strawberries
Why freeze-dried food is Natural Food Ingredient?
No preservative; No additive.
A study on the comparison of nutrient retention in drying methods showed that the loss of anthocyanin nutrients in purple mulberry fruit after freeze-drying technology was less than 1%, and the retention was the highest.
However, the anthocyanin retention rate of the products under freeze-expansion drying treatment, hot-air puffing drying treatment, and hot-air drying treatment decreased in turn, and the loss of purple mulberries after hot-air drying treatment was the largest, and the anthocyanin content was less than 5%, compared with fresh purple mulberries. Mulberry losses exceeded 20%.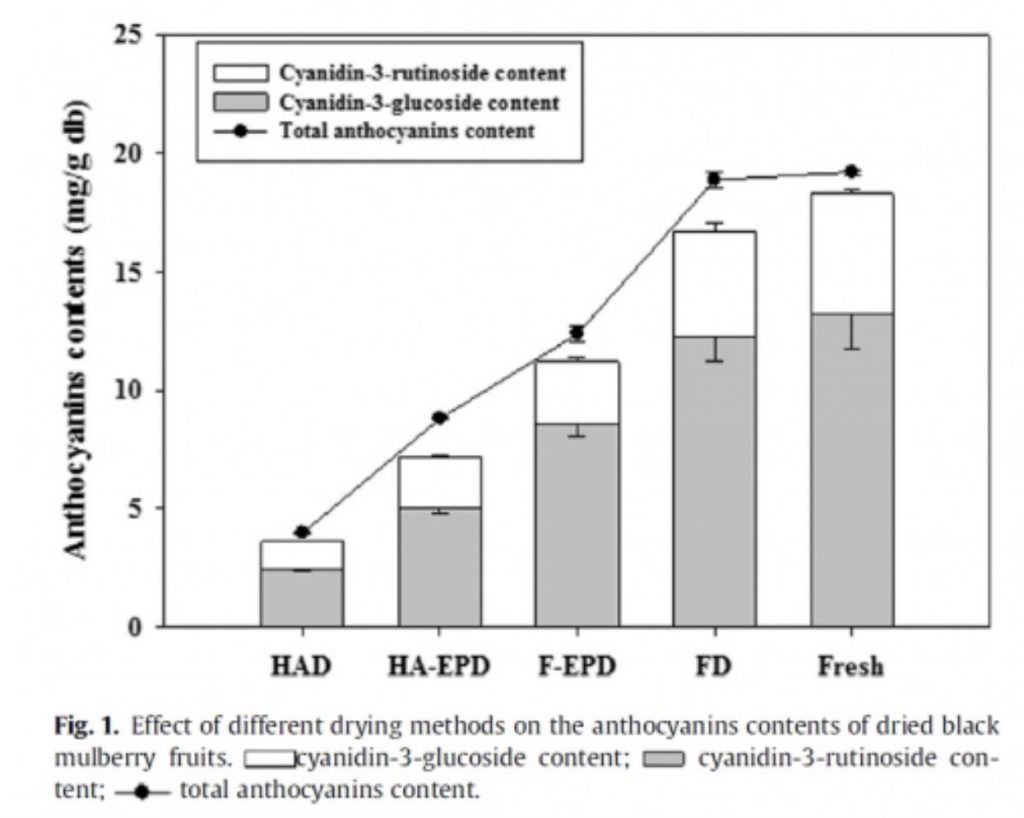 Compared with dosage forms such as tablets, capsules, and liquids, freeze-drying technology products have no preservatives, high absorption, are easy to carry, and are easy to use. They are the perfect dosage forms for delivering healthy nutrition at present.